Archive for July, 2008
I just had to write about this although it doesn't directly tie into the main theme of this blog. I saw this incredible video that was so amazing that I just had to share the story. I am a science, research, math nut and I love it when I read articles that show archeological or scientific evidences of God. I'm not here to convert people with this one article as I know there will be people that read this that don't even believe in God but the excitement has been bubbling in me for days now and I just can't contain it any longer.
We have within our bodies a protein molecule, laminin, that is a cell adhesion molecule. It is literally the re-bar of our bodies by holding our membranes together. I find it so amazing that since the beginning of time, God had a plan for all of us to have a relationship with him. The structure of this cell adhesion molecule, laminin, is in the shape of a symbol that holds us together if we choose to live by it. Here is the molecular structure of laminin:
Wow, Wow, Wow! In God, all things such as your life, your marriage, your children and your business hold together and he left an imprint of his promise within our bodies since the beginning of time until we leave this earth. Amazing story, isn't it? Here is a snapshot of the video.
Naomi Trower
Internet Entrepreneur
@NaomiTrower
Everyone is looking for ideas to tap into this market. I have received several emails for more posts on how to effectively target the social networking sites. Here are a few tips that I use on a consistent basis so get your pen and paper out and take some good notes!
1.     Communication should be meaningful and helpful at all times
2.     Leave a signature line with your website info in all of your communications
3.     Have a personal touch, for example I send out birthday wishes for my friends
4.     Look for groups/categories that could use your product and connect with them
5.     Become Group Leaders for Different Areas that you specialize in and invite people to join
6.     Post relevant, useful comments on blogs, hubpages, mixx pages, etc. and send private messages (do both)
7.     Add new content to your site regularly so this gives people a reason to come back
View Different Social Networking Sites Here!
Naomi Trower
Success Coach & Entrepreneur
Passive Cash Gal
passivecashgal@gmail.com
One of My Businesses
[youtube=http://www.youtube.com/watch?v=pd0VuYkWf7g&hl=en&fs=1]
It's rare to find positive uplifting music in today's mainstream music. I'm posting this video in all of my websites because it has so much significance of what is needed to succeed in life. "There's Hope" by India Arie is the epitome to push on and make a difference in this world. The idea of hope and faith is also a major stepping stone in Napoleon Hill's "Think and Grow Rich".  According to Napoleon Hill, faith is a state of mind that may be induced, or created, by affirmation or repeated instructions to the subconscious mind, through the principle of autosuggestion. One can convince the subconscious mind that you believe you will receive what you ask for. In plain English, to me faith is being certain of what you hope for and certain of what you do not see. Here is his formula on which faith is built
          T  > F > A > R   Thoughts lead to Feelings which lead to Actions which Leads to Results
Faith is the external elixir which gives life, power and action to the impulse of thought!
Faith is the starting point of all accumulation of weath!
Faith is the basis of all miracles and mysteries that can't be analyzed by the rules of science!
Faith is the only known antidote to FAILURE!
Faith is the element, the chemical which, when mixed with prayer, gives one direct communication with Infinite Intelligence.
Faith is the element that transforms the ordinary vibration of thought, created by the finite mind of man, into the spiritual equivalent.
Faith is the only agency through which the cosmic force of Infinite Intelligence can be harnessed and used.
Each one of us is what we are today because of the dominating thoughts that we permit to occupy our minds.  We can force our subscious minds to think in different positive ways. It's amazing how many spiritual parallels there are with business principles. The idea of autosuggestion is another way of meditating and praying that is very spiritual in nature. Training your mind to be faithful and hopeful in any area in life is also a spiritual principle. Take some time to consider your faith level in your business and life and make it a great day!
Naomi Trower
Success Coach & Entrepreneur
Passive Cash Gal
passivecashgal@gmail.com
Get Some Faith!
Welcome to my product review! I know that you have searched the net trying to find an Internet marketing program, a team, training and a company that is worth your time, energy and effort to promote. There are several opportunities out there for you to get in involved in and many are very legitimate, however, I have found that the products themselves don't stand on their own merit. Hold on Naomi, what exactly do you mean by that? Well, I 'tell you what I mean! What I am saying is that with many of the companies out there for you to embrace and get behind, the product wouldn't stand on its own if there wasn't an income opportunity associated with it.
There are three questions that I ask myself when it comes to a viable product or service being offered along with business opportunity:
1. Is there enough value in the product or service for me to purchase it myself aside from an opportunity to resell the product or service?
2. Would I feel comfortable selling the product or service to a friend, relative or colleague I knew had no intention of reselling the product or service?
3. Is the product or service appropriately priced in the marketplace given the overall value to the end user?
Let's take a look at My Internet Business for just a moment to see if this is indeed the case with this offering. I have broken down the products and services offered by My Internet Business into five unique categories, they are as follows:
1. Digital Products
2. Physical Products
3. Personal Development Products
4. Internet Marketing Training Modules
5. Travel Products
Digital Products
Let's start with the digital products first. Now as many of you know, many companies have gotten in on the ever increasing growth of informational product sales and My Internet Business has certainly carved its niche in this market.
In this area, you will find an enormous digital library that has been carefully assembled. All digital products in this library have been carefully screened, categorized and placed into the My Internet Business Product Search Engine for easy access by its members. These products include software, e-books, graphics and templates, audios, videos and much more.
Physical Products
Second, there are the exclusive physical product offerings. In this area, depending on your product purchase you will find all of the amazing physical products that are part of your My Internet Business product suite.
My Internet Business has recently announced the first physical product and it is unbelievable! The Net Millionaire Training System is the hottest breakthrough in Business Development and Training in Decades.
Net Millionaire is a one of a kind, powerful, Accelerated Learning System disguised in the form of an outrageously fun to play board game.
What does it train you to do?  It trains you to be successful in any home based, networking business.  That's right, it automatically trains anyone how to put their business on autopilot like the pros and… have a blast doing it.
Personal Development Products
If you are a Platinum product purchaser you can download any of these amazing one on one interviews with the best of the best in Entrepreneurship, training, Self Development and those making boat loads of money in home based business and changing lives. Wish you could sit down with T. Harv Ecker or Robert Allen and ask them questions for an hour about being successful and how you begin? Now you can! Virtually every question you could think to ask has been asked and answered by these multi millionaire trainers, speakers and authors. This archive is a goldmine!
Internet Marketing Training
My Internet Business has dedicated three entire sections of its back office to taking you by the hand and showing you step by step how to build any business you're involved in on the Internet. A complete training and support sections takes you through day by day through your first 10 weeks of starting a successful Internet enterprise. The marketing resources section walks you through all of the intricate marketing tips, resources and lesser known strategies needed to explode any business online. And if that wasn't enough, my Internet business steps you skill by skill through every aspect of implementation with live video tutorials on everything from choosing a good domain name and social networking to tracking and analytics.
Travel Products
The travel industry is huge and My Internet Business knows it. Not only have they put their hand in the pool, but they have made a huge splash in the travel community. As a platinum member of My Internet Business, not only do you receive all the benefits previously mentioned but you also receive a very substantial travel package as well.
 In my observation, similar travel programs (coupled with a business opportunity) offer less valued travel incentives and discounts for between $3,000 – $10,000 as a stand alone product. The idea that My Internet Business is offering a travel package on this level in addition to the products and services mentioned above is really quite impressive. After further investigation, I have come to realize that the company has gone straight to the wholesale source being used by Expedia, Travelocity, Orbitz and many of the large travel brokers to arrange the deep discounts their members enjoy.
Conclusion
Okay, after and in depth review of all that My Internet Business has to offer from a purely product and service standpoint I would say that it is viable and meets my personal criteria for a product or service that can be offered aside from a business opportunity. That said, this offering has been tailored for serious entrepreneurs that have a desire to get to the source of the results in their business and not for the person looking to make a quick buck. I recommend you choose the level you decide to get involved based on the following key factors:
1. Are you going to promote the opportunity as a primary or supplemental income source or not at all?
2. Are you going to take advantage of the Travel incentive and benefits offered at the higher entry level?
3.  Do you already have an on-line or offline business (i.e. real estate, financial services, network marketing, carpet cleaning, etc.) you would like to generate more leads, traffic and sales for?
Your answers to these questions and a good conversation with a professional My Internet Business member will give you the necessary information you need to make a conscious business decision and determine the best level for you to get started. 
For more information on My Internet Business and whether it's right for you take a tour here.
Naomi Trower
Success Coach & Entrepreneur
Passive Cash Gal
passivecashgal@gmail.com
     I mentioned that I would continue to give more insights from my readings "Think and Grow Rich". I have been feverishly writing down several topics in my writers notebook for future blogs. Now if I can just find the time to write it all down that would be fantastic! The life of a wife, mother and entrepreneur sure is pretty darn hectic. I love reading on the subject of leadership and learning where my personality fits into this world called life.  Here are attributes that Napoleon Hill expounds upon in his book.
The Major Attributes of Leadership
Unwavering Courage self-confidence is key to a great leader
Self-Control It is hard to control a group of people if one can't control themselves
A Keen Sense of Justice a leader can't retain the respect of his team without a keen sense of fairness
Definiteness of Decision People that waver in their decisions constantly are not sure of themselves and it's hard to trust people that are unsure of themselves
Definiteness of Plans The successful leader must plan the work and work the plan
The Habit of Doing More Than Paid For a leader does more than their team and goes the extra mile
A Pleasing Personality People enjoy being led by leaders that have a zeal and passion for life as this motivates them
Sympathy and Understanding leaders must be able to sympathize and understand their problems
Mastery of Detail the art of being organized and detail oriented are key elements of a successful leader
Willingness to Assume Full Responsibility if the team makes a mistake, a leader must be willing to accept responsibility
Cooperation leaders must instill the principle of cooperative effort within their teams
Naomi Trower
Success Coach & Entrepreneur
Passive Cash Gal
passivecashgal@gmail.com
Lead Your Team!
     My family and I went to the Kidspace Children's Museum this weekend. It was really a remarkable place. There was a photo that caught my attention and I just had to get a snapshot. How far will your money go these days? Whether we are in a recession or a depression this has been the topic of discussion amongst many of my friends as of late. There are several that believe that we are in a recession and others that believe we are already in a depression. I feel that we are in a recession but we are treading water and are very close to a depression. 
     Today there are a record number of Americans receiving food stamps. Gas prices at an all-time high, and staples such as milk, eggs and bread costing a prettier penny every week. The average number of Americans filing for unemployment benefits reached its highest level in two years last week, while just this week, construction spending fell for the fifth straight month and manufacturing activity shrank to its lowest level in five years. Real estate values are even plummeting all over the nation. Many banks are saying they haven't seen a decline in the housing market since the Great Depression of 1929. In 1933, 24 percent of the workforce was unemployed. In February 2008, according to the Bureau of Labor Statistics, the U.S. unemployment rate was 4.8 percent (though there are reasons to believe that number significantly underestimates the true picture).
     As I mentioned in my previous post, there are 75,000 people daily looking for other opportunities especially with the current market. I've even had people email me to get involved with my real estate and mortgage business. I do warn them that things are drastically different with different lenders changing their guidelines constantly and homes appraising at very low values. It is still very possible to do well, however, I try to prepare them for what to expect. I also advise them to look into other avenues where the current market doesn't dictate its success. 
     The internet is definitely an avenue where people are putting their time and energy into and a great place to invest. We were told to invest in real estate as my siblings and I grew up and and now as the advancement of the internet, we are being told to invest in an internet business as well and ways to drive people to your business without having to pay a large amount of overhead costs.  As many people are looking for ways to spend more time with their families and some that are facing layoffs withing their current jobs, take some time to research the internet industry. For more information on a home based business, feel free to email me @ passivecashgal@gmail.com
More beautiful pics from the museum:
Naomi Trower
Passive Cash Gal
Success Coach & Entrepreneur
Be Recession Proof!
I love to read. It's one of my favorite passions in life so much so that I read several books at the same time and finish them all! I am currently reading 3 books but I will mention the 2nd book "Secrets of the Millionaire Mind" by T. Harv Eker as I have talked about the 1st book "Think and Grow Rich" by Napoleon Hill in my two previous posts. It's interesting to see my current mindset since I've been in all three mindsets; poor, middle class and rich. I find myself hovering between the middle class and the rich mindset lately although I feel that my husband is completely in the rich mindset. I'm going to give a brief summary and give you insight into my thoughts and feelings so you can know more about me and think about where you are and where you want to be in life.
17 Ways Rich People Think
1. Rich People believe – I create my life
Poor people believe – Life just happens to me.
Poor people tend to take on a victim mentality where the blame is placed on the economy, the stock market, their boss, their spouse or God. They justify and complain abput their current position. The rich believe they determine their destiny and make things happen. If you read my blog on Live Life to the Full, you will definitely know my perspective on creating my life circumstances. A perfect example that T. Harv Eker shares is a person that wins the lottery and ends up back to their original wealth amount. Their mindset wasn't on handling wealth correctly. Donald Trump, on the other hand, had billions, lost a lot and gained it all back.
2. Rich people play the game to win
Poor people play the game not to lose
The main goal for poor people is to survive and have security. They want just enough to pay the bills. The middle class just wants to be comfortable and I find my mindset in this category at times. The main goal for rich people is to have abundance because they realize that uncomfortability creates growth.
3. Rich people are committed to being rich
Poor people just want to be rich
There are people that have negative ideas about wealth whether it be from their family history or from what they hear or experience. Here are some common fears of wealth:
The government will take most of my earnings due to high tax bracket
It's too much work and it will affect my health
Overall feeling that money is bad
Everyone will want a handout
If I make it, I will lose it
Rich people have fears but they don't allow their fears to keep them from their goals.
4. Rich people think big
Poor people think small
Rich people tend to think long term while poor/middle class think short term. The definition of an entrepreneur is a person who solves problem at a profit. It's not about having a selfish attitude but having a genuine heart to help others. The more people that you help, the more you will succeed. I can honestly say that my husband and I have done really well with this principle. We have several businesses from real estate to internet businesses and our mission statement for them all involves helping other people.
5.Rich people focus on opportunities
Poor people focus on obstacles
Rich people Poor People
opportunities obstacles
potential growth potential loss
rewards risks
These are things that are habitually thought on a consistent basis. If you want to change your mindset, it will take work to transform your mind.
6. Rich people admire other rich people
Poor people resent the rich
The poor have the mindset that the rich have taken all the money and there is no opportunity for themselves. The rich, on the other hand, believe they can learn more from other rich people.
7. Rich people surround themselves around positive people
Poor people associate with negative and unsuccessful people
8. Rich people are willing to promote themselves and their value
Poor people are negative about selling and promotion
9. Rich people are bigger than their problems
Poor people are smaller than their problems
Poor people tend to complain and shrink from their problems, while the rich focus on working on a solution and overcoming it.
10. Rich people are excellent receivers
Poor people are poor receivers
Poor people believe they are not good enough or undeserving.
11. Rich people choose to get paid based on their results
Poor people choose to get paid based on their time
You've heard it all before; go to school, get good grades, go to college, get a good job, etc. I did all those things and was an engineer for 10 years but always felt that I was worth more than my salary. It's amazing the high amount money I've made as an entrepreneur compared to working as an engineer which is a highly respected profession. The poor trade time for money and I didn't want to do that anymore.
12. Rich people think both
Poor people think either/or
Rich people believe they can have a successful career and a close loving family, focus on their business and have fun, earn a fortune and work at something they love. Poor people believe one can have one or the other, not both.
13. Rich people focus on net worth
Poor people focus on working income
Rich people talk about net worth while poor people talk about how much they make.
Net Worth = Assets – Liabilities
14. Rich people manage their money well
Poor people mismanage their money well
10% Financial Freedom account – passive income for investment only; never spending money
10% Long Term Savings
10% Play Money – enjoy your money and spend this whole amount every month – this helps to save better
10% Education
10% Charity/Tithe
50% Necessary Expenses
I have to admit we need to do better in this area. We do really well with the charity and tithe but have never had a specific acct for our own education (except for our kid's college fund). We've done well with long term savings at times but then it's not as consistent as it should be.
15. Rich people have their money work hard for them
Poor people work hard for their money
Rich people use leverage – having other people and their money to work for them. Poor people work hard permanently while the rich work hard temporarily until their money works for them. We have several passive income businesses and definitely appreciate our money working for us. My internet business really leverages the internet to work for us. The internet is a powerful tool that has a number of ways to make money which my internet business shows you those techniques.
16. Rich people act in spite of their fears
Poor people let their fears stop them
Fear, Doubt and Worry are common to all people, however, it's what you do with these fears that is most important.
17. Rich people constantly learn and grow
Poor people think they know everything
Take the time to consider your money blueprint. I'd be interested to hear your comments on where you believe you are today and where you'd like to be. If you want to learn more about passive income opportunities, feel free to email me.
Naomi Trower
Passive Cash Gal
Success Coach & Entrepreneur
passivecashgal@gmail.com
Change Your Mindset
"Mine, Mine, Mine!" Those are very common words that come from my 3 year old daughter, Nelia's mouth. She has this desire to take everything in her sight and make it hers. Although I have to guide her to reality and let her know when there are things that belong to her brother, I definitely appreciate her spirit. Her spirit is definitely one that mirrors the desire formula outlined in Napoleon Hill's "Think and Grow Rich."  I'm enjoying this book and I'm writing down key factors that really stand out to me as key drivers for success.
6 Ways to Turn Your Desires Into Gold
1. Fix in your mind the exact amount of money or goal that you desire and write it down
2. Determine what you expect to give as a service as result of receiving your desire
3. Specify exact date to receive amount of money or goal that you desire
4. Create definite plan for carrying out your desire
5. Write a clear concise statement that includes the details of steps 1-4.
6. Read written statement 2X daily (morning and night) See and feel yourself in possession of your goal
I know that discipline is a major factor in carrying out these steps. It is very hard to be consistent and disciplined especially when you have children. This is the main reason that Napoleon Hill advocates Complete Discipline as part of his 12 Real Riches criteria. This is the difference between the novice and the seasoned entrepreneur that has attained measurable success. Take these steps to heart and use them in your daily business. I know I will use this in my internet business.
Naomi Trower
Passive Cash Gal
Success Coach & Entrepreneur
passivecashgal@gmail.com
Change Your Desires Into Gold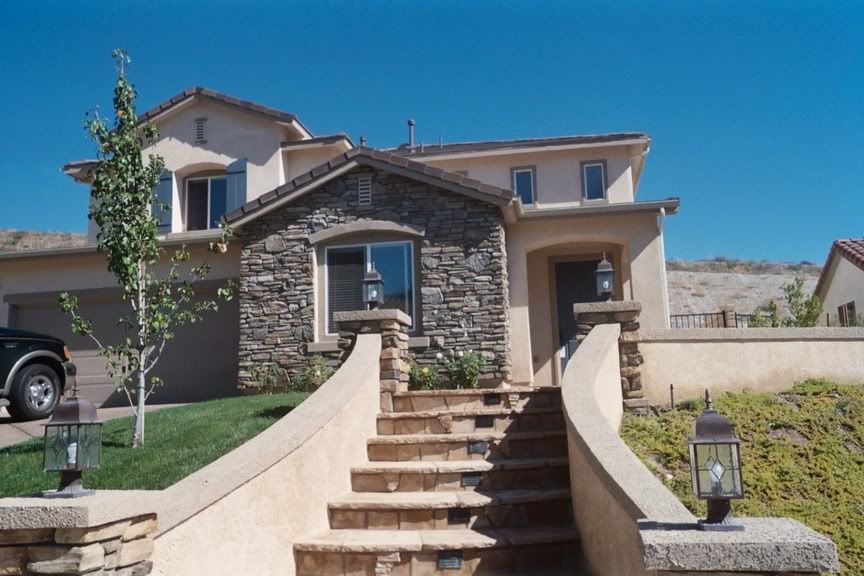 My 6 year old son, Jayden, asks me this question all the time. Of course his definition of rich relates to only money. We have a 4,000 square foot house so maybe he thinks in terms of the size of our house as well but for the most part he refers to money. I told him there are many ways to be rich such as rich because you have a lot of friends, rich because you have a lot of love in your life, rich because you have many talents and rich because God has blessed you with a purpose in life not necessarily always money.
I have been wanting to read "Think & Grow Rich" by Napoleon Hill for some time now. There was a part of me that didn't want to read it because naturally it's not my desire to become rich monetarily by the world's standard. It has always been my desire to just have a little more than we need so as not to be entrapped by greed. However, I've been pleasantly surprised and impressed by what I've read so far.  Here are the
12 Real Riches by Napoleon Hill.
1. Positive Mental Attitude
2. Sound Physical Health
3. Harmony in Human Relations
4. Freedom from Fear
5. Hope for Future Achievement
6. Capacity for Applied Faith
7. Willingness to Share Blessings w/Others
8. Engaged in Labor of Love
9. Open Mind on all subjects towards all People
10. Complete Self Discipline
11. Wisdom to Understand People
12. Financial Security
As you see Financial Security is the last on the list which I thought was outstanding! That means that I'm on the right track and I didn't even know it! I'm excited to read more and I'll post the pearls of wisdom that I encounter on this journey.
Naomi Trower
The Passive Cash Gal
Success Coach & Entrepreneur
passivecashgal@gmail.com
My Company
Personal Testimonials
A True Gem In The Internet Marketing Industry
Kylon Trower is a true gem in the Internet marketing industry.  He really knows his stuff when it comes to sales, marketing, psychology and how to leverage the Internet.  His heart is also in the right place.  He has a true commitment to guiding people in their business and helping them be successful. I've learned a lot from him, and I continue to learn from him. Thank you for your contribution to the Internet marketing community.
Aaron T. Benjamin
Los Angeles, CA
____________________
I Owe Much Of My Success In My Business To Your Support
Hi Kylon,
I would really like to thank you for your support and continued dedication to my success in home business. I have been blown away by your interest in my success even though my real sponsor seems to have entered the witness protection program.  You have no financial gain by helping me yet you have been there for me every step of the way and I know that I can always count on you for direction and sound advice when I need it. Thank you again for your time, mentorship and the occasional push you've given me to keep moving forward. I owe much of my success in my business to your support.
I wish you continued success and keep helping people and you will continue to make your dreams become a reality. You have truly been a blessing in my life. Thanks again!
Kathryn Small
Littlerock, AR
____________________
You Have Taught Me The Why To And The How To of Internet Marketing
Kylon,
My experience with you has been a pleasure.  You have spent time with me teaching me the why to on internet marketing and the how to as well.  I can see that you have really done your homework and I know that the people that have the pleasure of working on your team will be successful if they will listen and follow your step by step instructions.
Fred Davis
Quartz Hill, CA.