Archive for Real Estate & Social Media Marketing
It is vital to show that you value your customer. It is important that you let your customer know that you appreciate their trust in your services.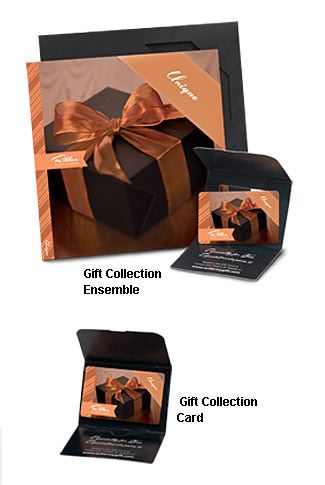 We use gift catalogs to give to our clients as their mortgage refinance or new purchase comes to a close. We love to give back to our customers for allowing us to serve their needs. It also adds a nice touch to any professional organization. There are some great specialty albums such as:
Baby Shower
Wedding
Vacation
Gourmet Food
Pampering
Guy Gear
Jewelry
These are great options when you don't know the perfect gift for your client as it gives them a choice between 20 different items in one catalog. Here are a few sample views of a few catalogs:
New Home Gifts

There are so many more options to choose from so take some time to browse through the various gift catalogs. There are various other ways to show your client appreciation.
We have heard great things about Send Out Cards. What are you using in your business? Make sure to leave a lasting impression with your clients and show them that you value their business and referrals.

Naomi Trower
Real Estate Broker
Premier Equity Group, Inc.
Real Estate Social Media Marketing
"Real estate is an inherently social enterprise — agent-client relationships stemming from real estate deals can mature as personal friendships, and personal friendships can become business relationships.
As a real estate and mortgage professional, the more people you know, the more prospective buyers and sellers you know.
Online social media can bring friends closer and make it easier for people to get to know strangers, too.
And perhaps that is why so many real estate and loan agents have launched blogs and set up profiles and made connections in online communities such as Facebook, LinkedIn, Twitter and YouTube, among others."
I ran across this article from Inman News last week.  I thought I would answer the question in regards to our stories and how we have incorporated social media into our business strategy.
* What works and what doesn't work?
What works: Providing valuable content and interesting articles really draws more people into your business hemisphere.
What doesn't work: Appearing too spammy. There is a difference in sharing what you are involved with business wise and just plain spam.
* Is the amount of time you spend at social media sites paying off in new clients and closed transactions?
We have a very busy office with limited time. We have definitely seen great results with small amounts of time spent daily on social networks such as 108 registrants to our webinars with Facebook events and Twitter tweets. These are turning into solid new business partners.
* Is social media more useful as an agent-to-agent tool than as an agent-to-consumer tool?
We have seen success both ways as we tend to keep our clients in our social networks that refer business to us as well. However, as of late we have seen an incredible increase in our agent-to-agent business.
* What is the future of social media and the real estate industry's participation in social media?
Social media marketing is definitely the wave of the future. Facebook users grew to 200 million early this year and Twitter is growing exponentially every day. Real estate and mortgage professionals will need to have some form of presence and learn the best strategies to be successful on these networks. Let us know what efforts you have made in your social marketing plan.

Naomi Trower
Real Estate Broker
"Teaching Others Social Media"
@NaomiTrower